Equipro – Our Favorite Brand of Facial Beds & Why
California Skincare Supply has distributed Equipro Esthetic Equipment for 30 years. We have been honored to be their distributor for many reasons, the main reason being quality.
Life Expectancy
Facial beds made by Equipro have a 15-to-20-year life expectancy compared to facial beds manufactured overseas that come with a 1-to-5-year life expectancy. In fact, 65% of new purchases from Equipro are from customers that have had bad experiences with facial beds from overseas. This is where it becomes crucial to have a company who you can count on.
Cost and ROI
The return on investment with Equipro is what makes Equipro Facial beds so valuable. You can easily double the lifetime of your equipment and reduce any problems by at least 50% by paying 5% – 15% more than a similar product imported from overseas.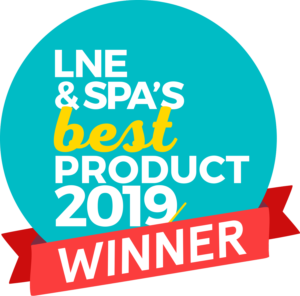 Manufacturing Quality
Equipro's facial beds are better quality, and are not mass produced. They make one facial bed at a time and manufacture their own parts, thus alleviating the necessity for them to rely on other manufactures for parts. Their metal is thicker, their engines are German made, and hydraulics are Italian made. All the electrical components are CSA & UL approved and all equipment is manufactured in Montreal, Canada.
Parts Replacement
Equipro promises that if a facial bed is discontinued, which rarely happens, they will continue to replace parts for up to 20 years. Everything is modular so you can replace it yourself. You do not need to be a mechanic to replace a Equipro part on your facial bed, you can do it on your own but we are of course here to assist! Equipro does not sell on Amazon.
After-Sales Service & Warranty
Equipro offers a two-year warranty (parts and labor) on most of their esthetic equipment, a loaner service, after-sale service and a 24/7, 365 days a year telephone emergency line.
With Equipro's innovation, design and high technology standards, we are able to achieve our goal to satisfy the needs of our clientele with quality, dependable products.
What Do Facial Beds Cost to Ship?
The shipping costs will vary on your region but you should expect to pay anywhere from $350.00 to $500.00 in freight to have a Equipro electric or hydraulic bed shipped to you.
We will get two to three quotes to find the best rate and you will not pay any handling fees or customs tax.
Finally, Which Facial Bed Is the Créme de la Créme?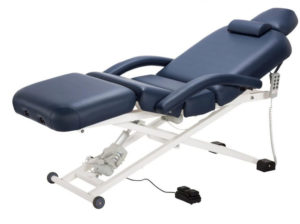 Our final pick would be the Royal Electric
We feel it offers everything you need, is completely electric and is still affordable. And who doesn't love the color royal blue although it comes in various colors to choose from.
You can buy the Equipro Royal facial bed in our store.