We are only a week away from Cyber Week and our Stylevana Black Friday Sale has already begun! Now is the time to make your wish lists come true and add to cart your must-have items, so that when the time comes, you're able to snag everything you've been eyeing. However, this can be a stressful and overwhelming time as you're bombarded with all sorts of information, products, and brands.
Today I'm giving you my guide to my top picks of the season that you'll be able to bag during Stylevana's Black Friday sale. These all-star K-beauty skincare picks are routine essentials that have reached Holy Grail status for myself and the Stylevana team, and what better way to add them to your own lineup than with scoring major savings on your purchase? Carry on scrolling to discover your next skincare obsessions.
---
No. 1
BEAUTY OF JOSEON – Relief Sun : Rice + Probiotics Set SPF50+ PA++++ (2 packs)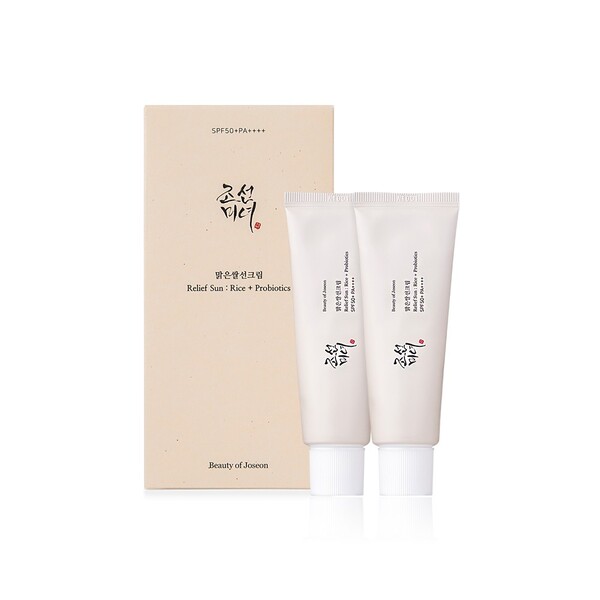 Courtesy of Korean Skincare Brand – BEAUTY OF JOSEON
Not to be dramatic, but I'll continue to vouch for the BEAUTY OF JOSEON Relief Sun : Rice + Probiotics Set SPF50+ PA++++ until the end of time. It has totally changed the sunscreen game with its moist but not-sticky formula, white cast-free finish, and skin-loving ingredients that make my skin feel outstanding. What's better than 1? A double pack to stay stocked up and enjoy even more savings.
---
No. 2
Etude House – Soon Jung 2x Barrier Intensive Cream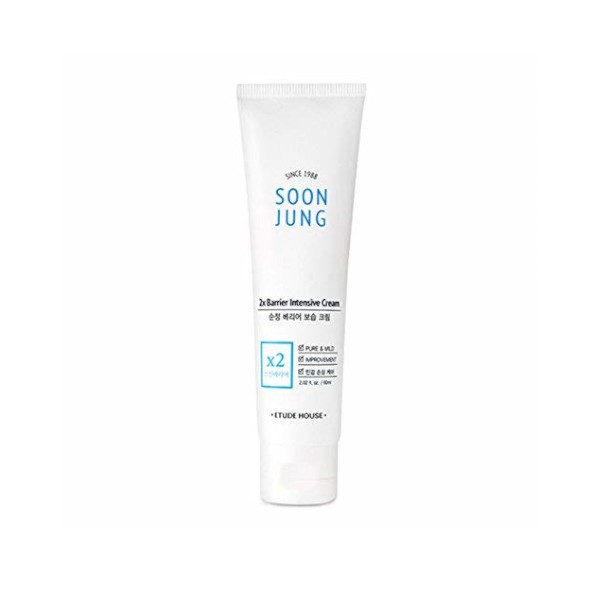 Courtesy of Korean Makeup Brand – Etude House
When my skin hits an "uh oh" moment and I need a calming reset, I'll reach for the Etude House Soon Jung 2x Barrier Intensive Cream. It's formulated with Madecassosside and Panthenol to hydrate, soothe, and fortify the skin barrier, particularly handy in the colder, drier season. Because it's of a low pH and is fragrance-free, I don't have to worry about stressing my skin out further and can focus on its comforting benefits.
---
No. 3
BANILA CO – Prime Primer (Classic)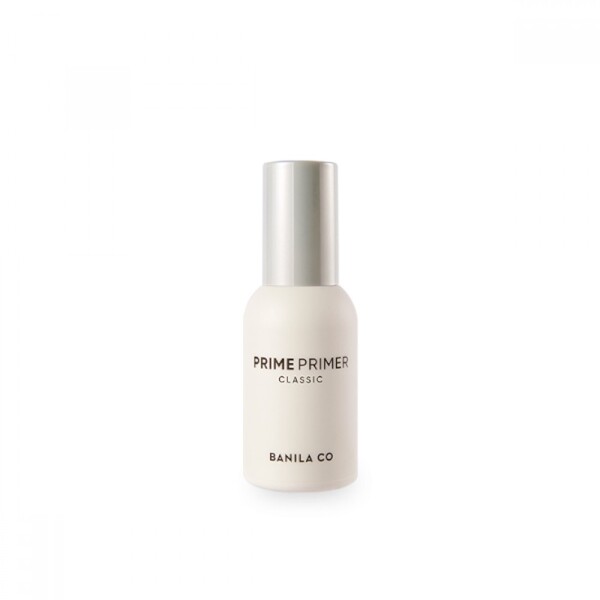 Courtesy of Korean Makeup Brand – BANILA CO
The perfect face starts with the perfect base, which is why the BANILA CO Primer Primer (Classic) needs to go into your basket ASAP. Its main job is to blur the pores and smooth out fine lines, creating an even canvas for your makeup to go on to and extending its wear. In need of a little extra hydration? Opt for the Prime Primer (Hydrating) to keep skin moisturized and silky throughout the day.
---
No. 4
SNP – Gold Collagen Dual Eye Patch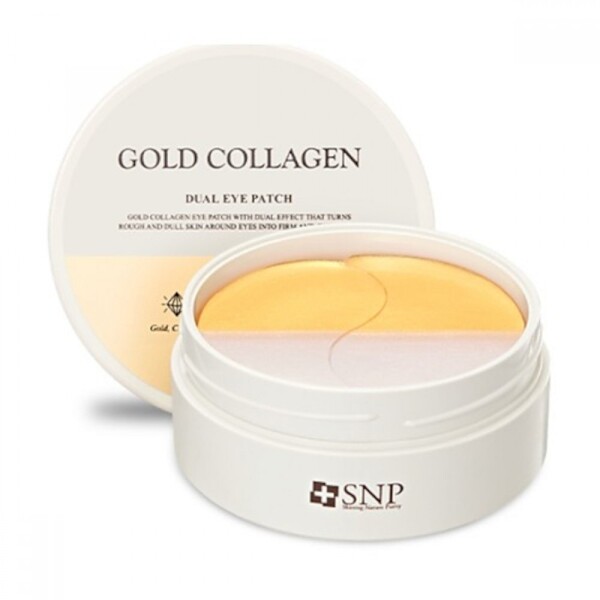 Courtesy of Korean Skincare Brand – SNP
Sometimes I'll go to bed at a reasonable hour. Sometimes I'll scroll through Pinterest until dawn and wake up a few hours later with puffy undereyes. The SNP Gold Collagen Dual Eye Patch is my saving grace in these situations, with its Gold and Collagen-infused essence that brightens, plumps, and soothes. It's also formulated with 9 types of Hyaluronic Acid and Peptide Complex to nourish and hydrate the skin, so well that I can fool people into thinking I've gotten a full 8 hours or rest.
---
No. 5
MISSHA – Time Revolution Night Repair Ampoule 5X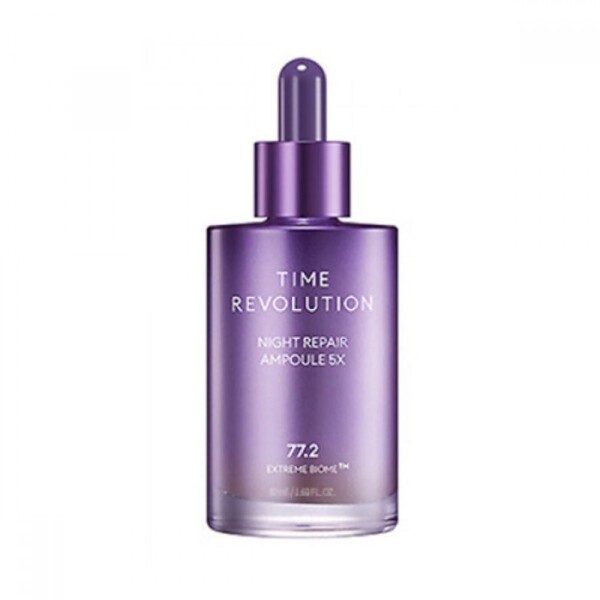 Courtesy of Korean Skincare Brand – MISSHA
The prowess of Probiotics is totally underrated, IMHO, and you need to get your hands on the MISSHA Time Revolution Night Repair Ampoule 5X to experience the joy for yourself. The fifth generation of the Time Revolution Night Repair Probio Ampoule, this upgraded version includes 10 types of Probiotics to strengthen and firm the skin overnight, using the brand's Extreme Ferment α Method to safely deliver active ingredients to the complexion.
---
No. 6
KLAVUU – Phytoncide Peeling Gel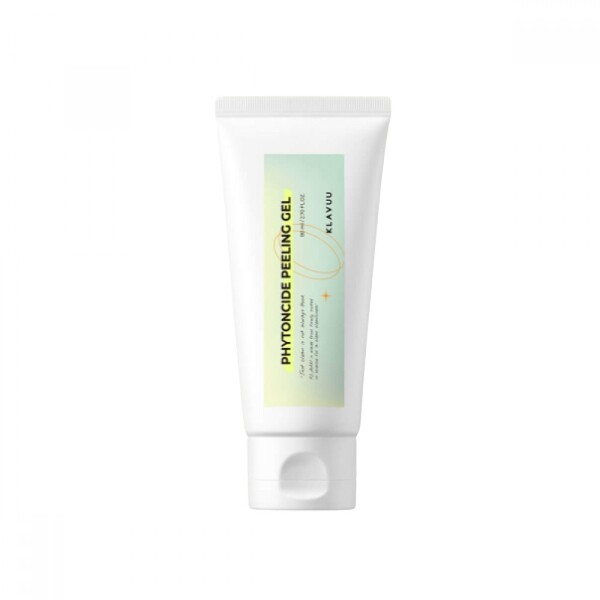 Courtesy of Korean Skincare Brand – KLAVUU
Exfoliating in the winter may not be your top priority, but it's a step in your weekly routine that shouldn't be forgotten. The KLAVUU Phytoncide Peeling Gel mildly rids the skin of dead skin cells and build-up to maintain a fresh, glowing complexion. A hybrid physical-chemical exfoliator, it uses LHA and BHA to clear impurities, while Cellulose aids the skin's turnover cycle. Don't forget your exfoliating routine to ensure your skincare products are being fully absorbed into the skin.
---
No. 7
Sulwhasoo – First Care Activating Serum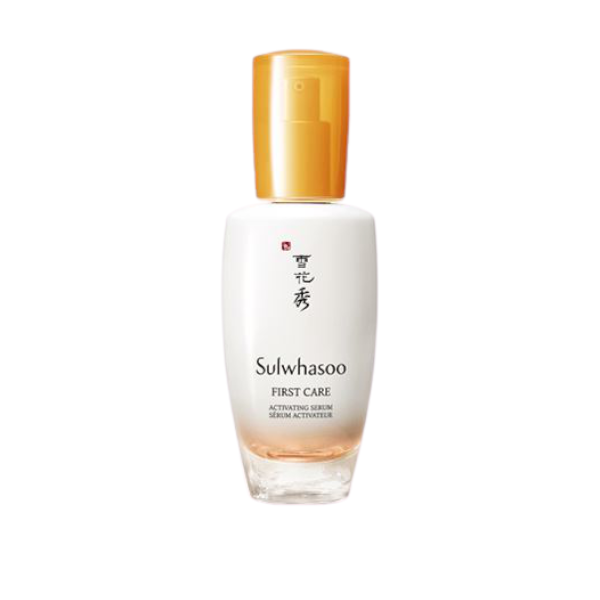 Courtesy of Korean Skincare Brand – Sulwhasoo
When a product is sold every 10 seconds, you know there's something special to it. The iconic Sulwhasoo First Care Activating Serum awakens skin radiance and fights signs of aging with an herbal JUAM Activator that includes Peony, White Lily and Sacred Lotus among other ingredients. Approved by BLACKPINK's Rosé, it visibly firms the skin and enhances the moisture barrier, as well as preps the skin for the next steps of the routine. Any chance to grab this world-famous serum during a sale should not be missed.
---
No. 8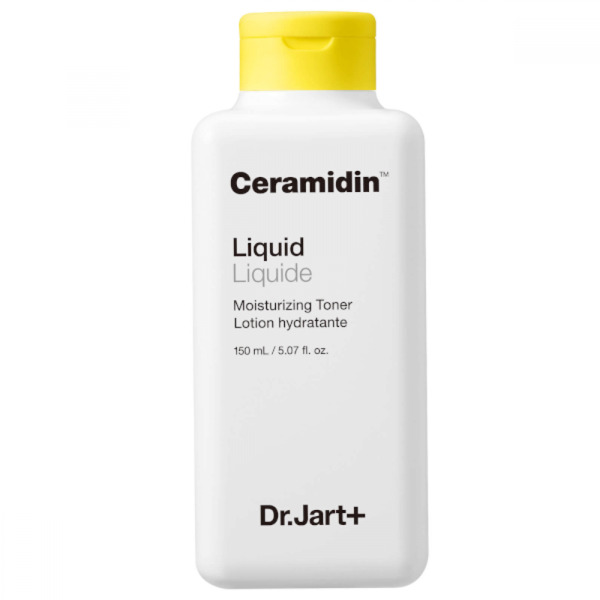 Courtesy of Korean Skincare Brand – Dr. Jart+
During the colder months, moisture loss and a weakened skin barrier are not uncommon; this is when the Dr. Jart+ Ceramidin Liquid steps in to save your skin from the brink of no return. As a first defense against dryness, this moisturizing toner is filled with the brand's Ceramidin Complex to safeguard the skin barrier from external aggressors and allow it to heal.
---
No. 9
MIZON – Snail Repair Eye Cream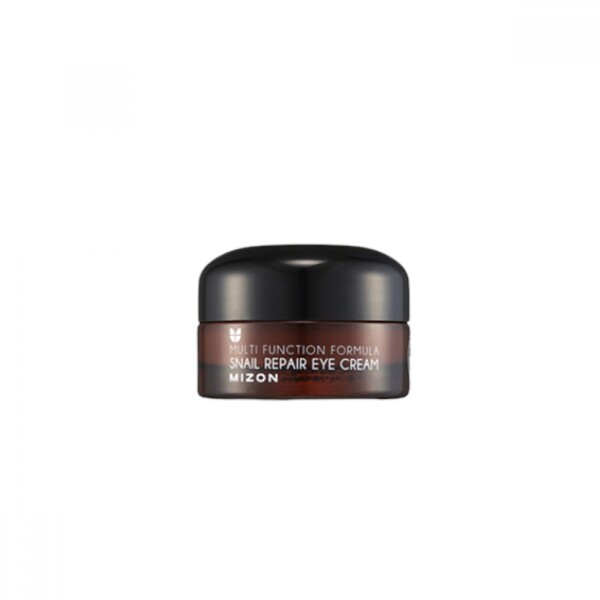 Courtesy of Korean Skincare Brand – MIZON
The skin under your eyes is more delicate than any other part of the face, so gentle care is needed to keep it smooth and wrinkle-free. Enter: the MIZON Snail Repair Eye Cream, a Snail Mucin-rich cream that replenishes and tightens the undereyes. Aside from applying this at night to erase dark circles, our fans love to use this under makeup to keep it from creasing.
---
No. 10
COSRX – Advanced Snail 96 Mucin Power Essence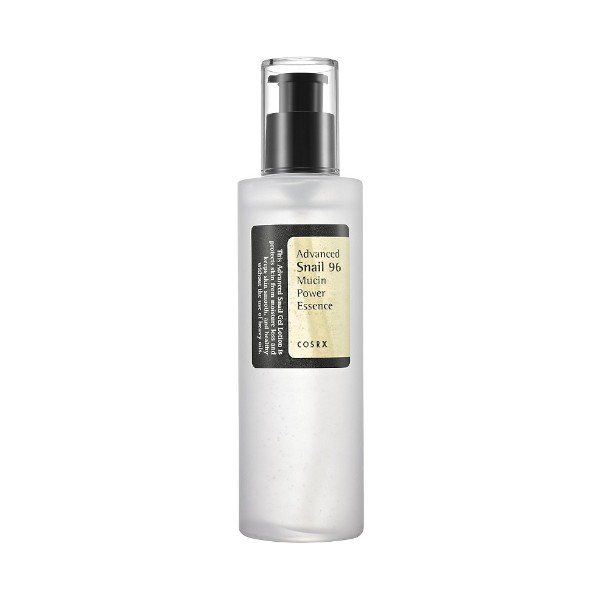 Courtesy of Korean Skincare Brand – COSRX
The minute you try the COSRX Advanced Snail 96 Mucin Power Essence, it'll stick to your heart like it sticks to the face, in the best way possible. This essence contains 96.3% Snail secretion filtrate, which is a powerful glow-booster and moisturizer for all-day illumination. It helps to fade dark spots, smooth out texture, and heal damaged skin, leaving you with a dreamy, glowing complexion.
---
No. 11
ILLIYOON – Ultra Repair Intensive Care Cream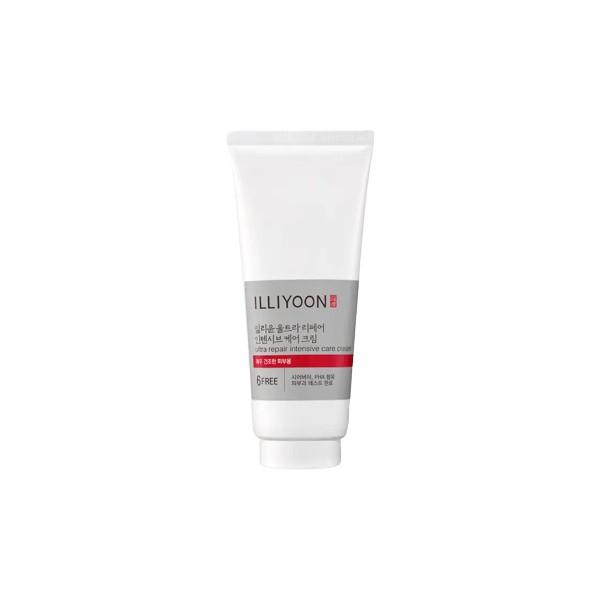 Courtesy of Korean Skincare Brand – ILLIYOON
Show your body some TLC with the ILLIYOON Ultra Repair Intensive Care Cream. As its name suggests, it's an ultra-nourishing repairing body cream with Shea Butter and Madecassosside that quells stinging and promotes long-lasting moisturization. Slather it on the body, hands and feet to alleviate dryness and boost soft skin.
---
No. 12
LANEIGE – Lip Sleeping Mask EX Mini Kit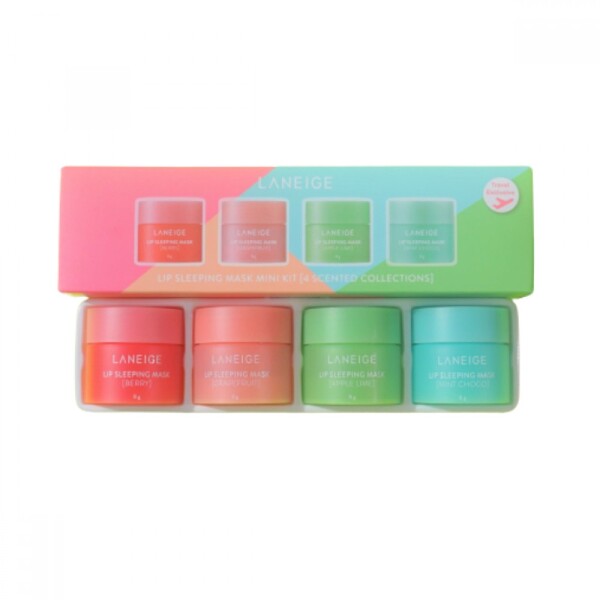 Courtesy of Korean Skincare Brand – LANEIGE
It's a good thing the LANEIGE Lip Sleeping Mask EX Mini Kit. comes with 4 lip masks because I need one on my vanity, in my bag, in the car, and in my makeup bag. The LANEIGE lip mask formula just transforms the lips from dry and flakey to plush and, dare I say, absolutely kissable, thanks to its formula's Berry Fruits Complex. The 4-in-1 set comes with the classic Berry, refreshing Grapefruit, punchy Apple Lime, and delectable Mint Choco.
---
We can't wait to see what you'll be adding to cart! Our Stylevana Black Friday Sale is happening RIGHT NOW and leading up to Cyber Week we have plenty of special offers and deals going on. Make sure you're following us on Instagram and Facebook, as well as keeping an eye on the VANA Blog, to make sure you receive all the latest news, promos and information!
You must be logged in to post a comment.