No one should suffer through a cakey makeup look just because they are born with dry skin. Unfortunately, when dry season rolls around and you're wearing a full face of makeup, things can get a little bit… "flaky" and cakey. And if you're on your way out the door, you may not have a lot of time to take it all off and redo it. Thankfully, all hope isn't lost. There are simple, quick fixes that'll bring you back to your A-game. Read on to learn how to fix cakey makeup without starting your application process from scratch!
---
Makeup Tip #1: Hydrate your under-eye.
So you've been piling on concealers in your under-eye to hide those dark circles but it's starting to look crusty and chalky… Well, you might wanna add a bit of hydration back into the skin. We heard it through the grapevine—aka our favorite makeup artists—that the trick is to use a face mist or toner and spritz it right onto your clean makeup sponge. Just remember to dab it a few times on the back of your hand to tap off the excess, then lightly press it over your cakey concealer to hydrate those fine lines and dissolve powdery residue.
Sioris – Time Is Running Out Mist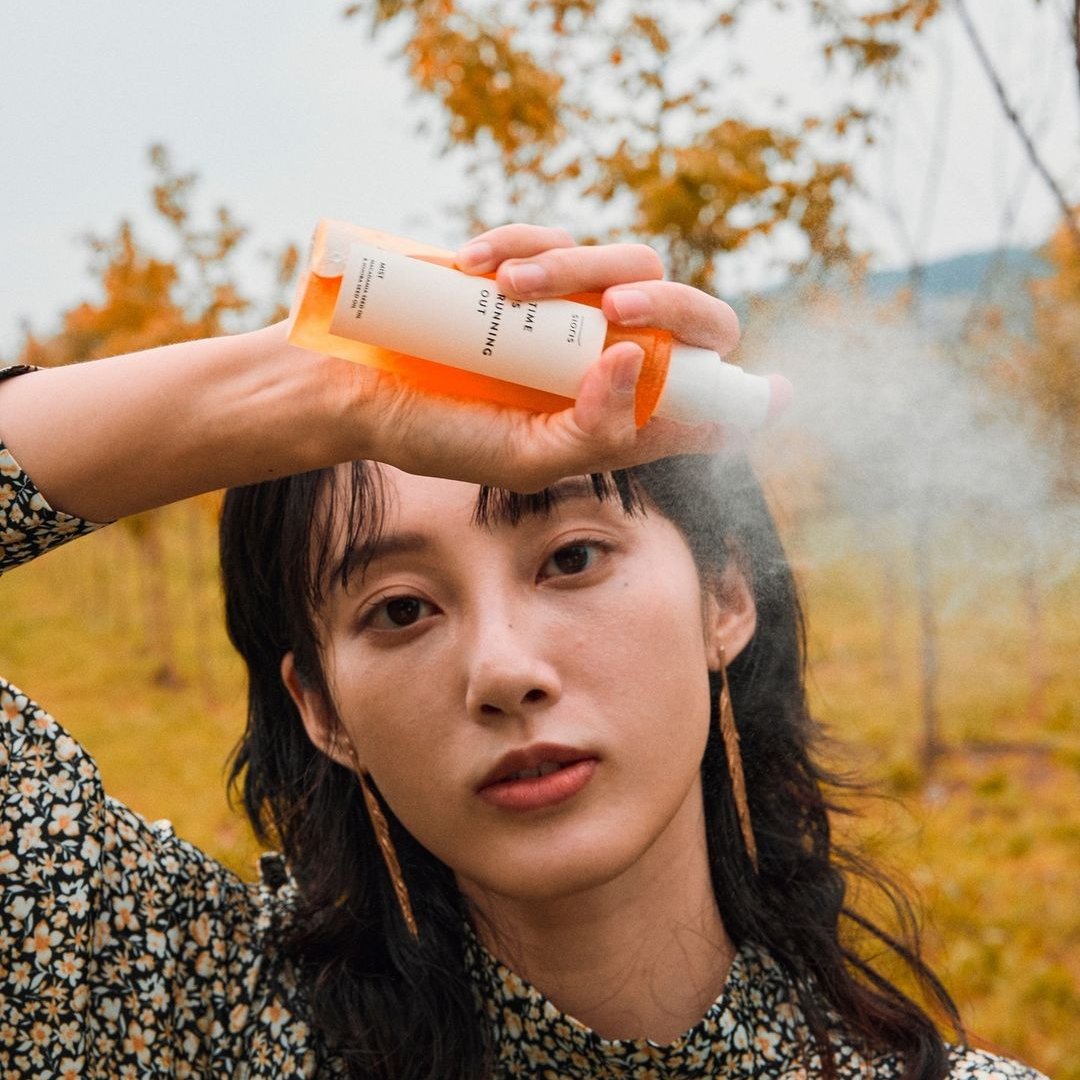 Courtesy of Korean Skincare Brand – Sioris
Take this as a sign to add the Sioris Time Is Running Out Mist to your beauty squad. This multitasking, hydrating face mist combines toner, mist, and serum with 78% organic green plum water for instant hydration, which makes it the best face mist for dry skin type. The oil-rich skincare formula (with macadamia, jojoba, and sunflower oil) delivers long-lasting nourishment to leave your skin refreshed and recharged all day.
---
Makeup Tip #2: Melt it with setting spray.
After all the bronzing and highlighting, chances are your face is already caked up with powders. That's why, to finish off the makeup look, we suggest opting for a dewy makeup setting spray over a setting powder for dry skin type to avoid furthur caking up all your face. This will help melt all that powder into your skin and lock your makeup into place while taking away any powdery residue and setting everything into your skin for a more natural finish.
FRUDIA – Re:proust Perfect Shield Make Up Setting Fixer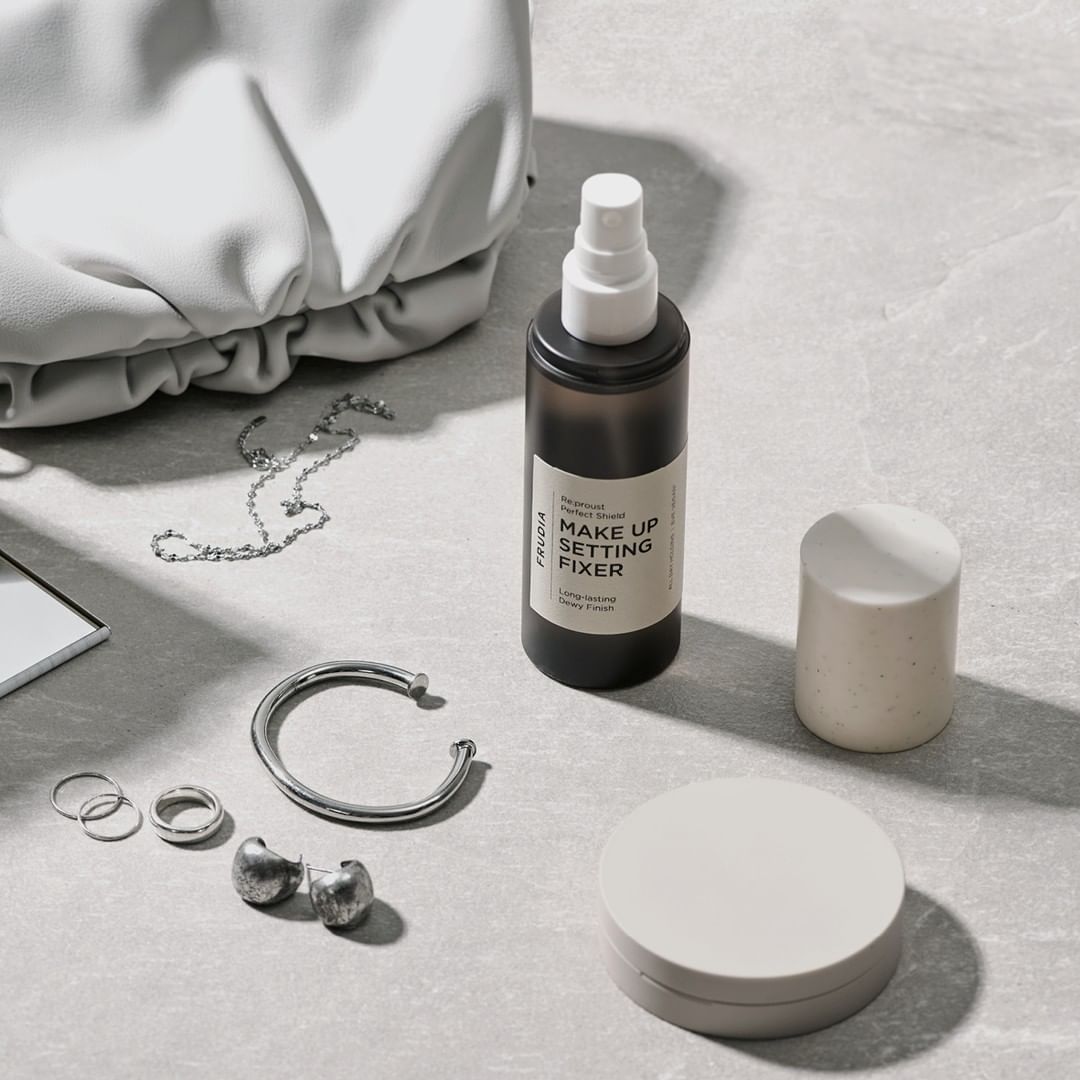 Courtesy of Korean Skincare Brand – FRUDIA
Formulated with Madecassoside Extract, Panthenol + 3 types of Hyaluronic Acid with different molecular weight, the FRUDIA Re:proust Perfect Shield Make Up Setting Fixer is a weightless makeup setting spray that is designed to leave a microfine mist veil on top of your makeup products, creating a lasting, matte finish. When the makeup setting spray hits, your skin will look slightly dewier at first. Allow the makeup setting spray to set, then you will find your makeup products— the foundation, eyeshadow, blush and highlight — setting perfectly to withstand a day-long wear.
---
Makeup Tip #3: Finish with a face oil.
It's no secret that face oils can do wonder for dry skin type but they also have a secret power of making your makeup less cakey! In care your foundation looks too chalky or cakey, face oils help give it a skin-like texture and will instantly "dew" up the complexion. Simply drop a few dots of face oil onto the back of your hand, stamp your beauty sponge in it a few times, then very gently (and I mean VERY) stipple it over the dry parts of your face.
PURITO – Plainet Squalane Oil 100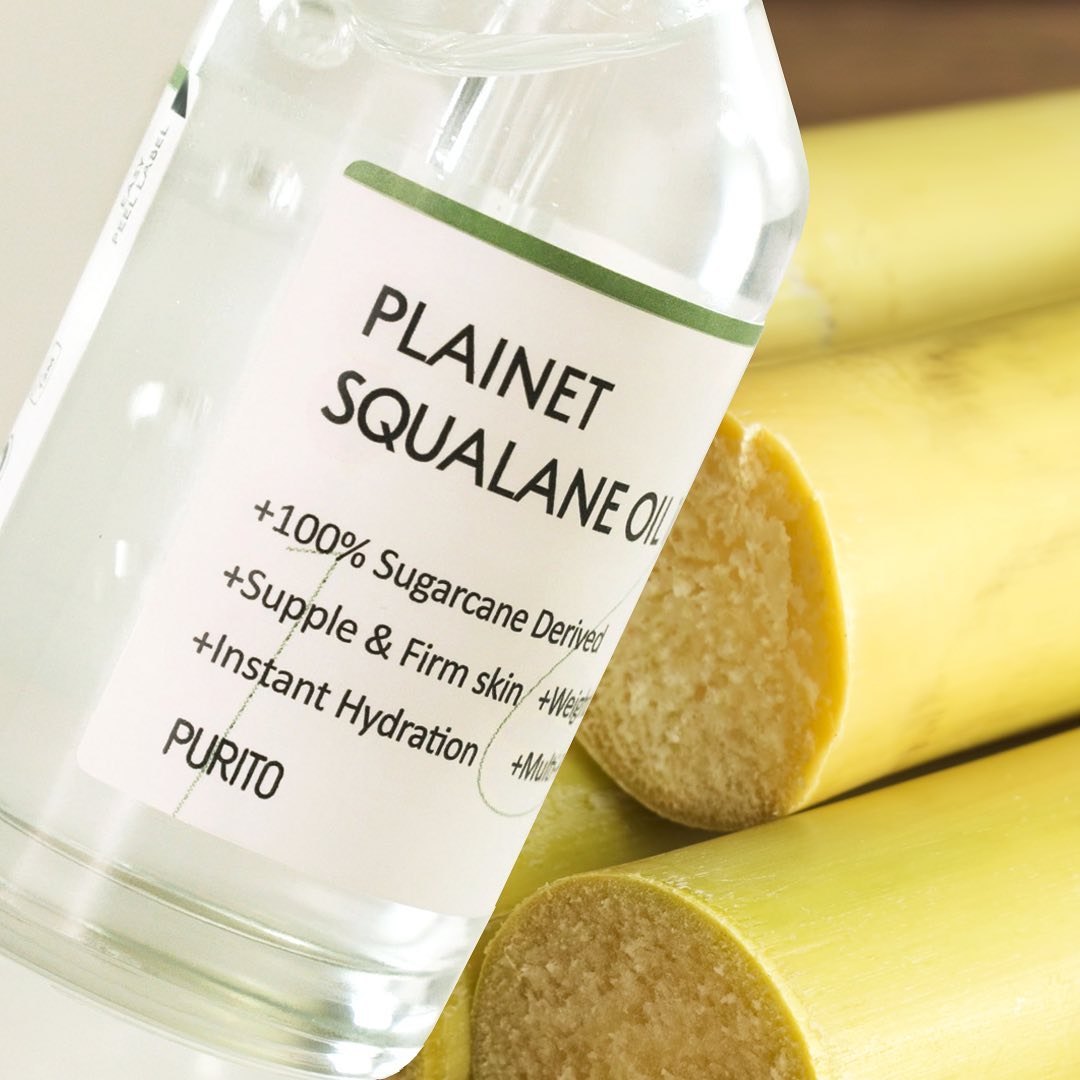 Courtesy of Korean Skincare Brand – PURITO
The wow factor that makes PURITO Plainet Squalane Oil 100 one of the best face oils on dry skin type is that it's powered by squalane 100% derived from sugarcane. This lightweight, multi-purpose face oil helps firm, lift, and recharge dull, dry skin with anti-aging care. Let this Korean face oil help marry your makeup and skin together as it penetrate instantly for hydration and helps boost skin elasticity. Not to mention the fast absorbing formula that doesn't leave your daytime look sticky and heavy.
---
Makeup Tip #4: Use primer first.
Quick question for those who are still not using a primer: why though? A good face primer will help fill in enlarged pores for a smoother finish, stave off shine, and give your foundation some added staying power. BUT keep in mind that you should pair the right primer with the right foundation formula: silicone-based primers should be paried with foundations that contain silicones, while water-based primers are a little more versatile and can work with either water- or silicone-based foundations.
innisfree – Moisture Silk Makeup Base SPF34 PA+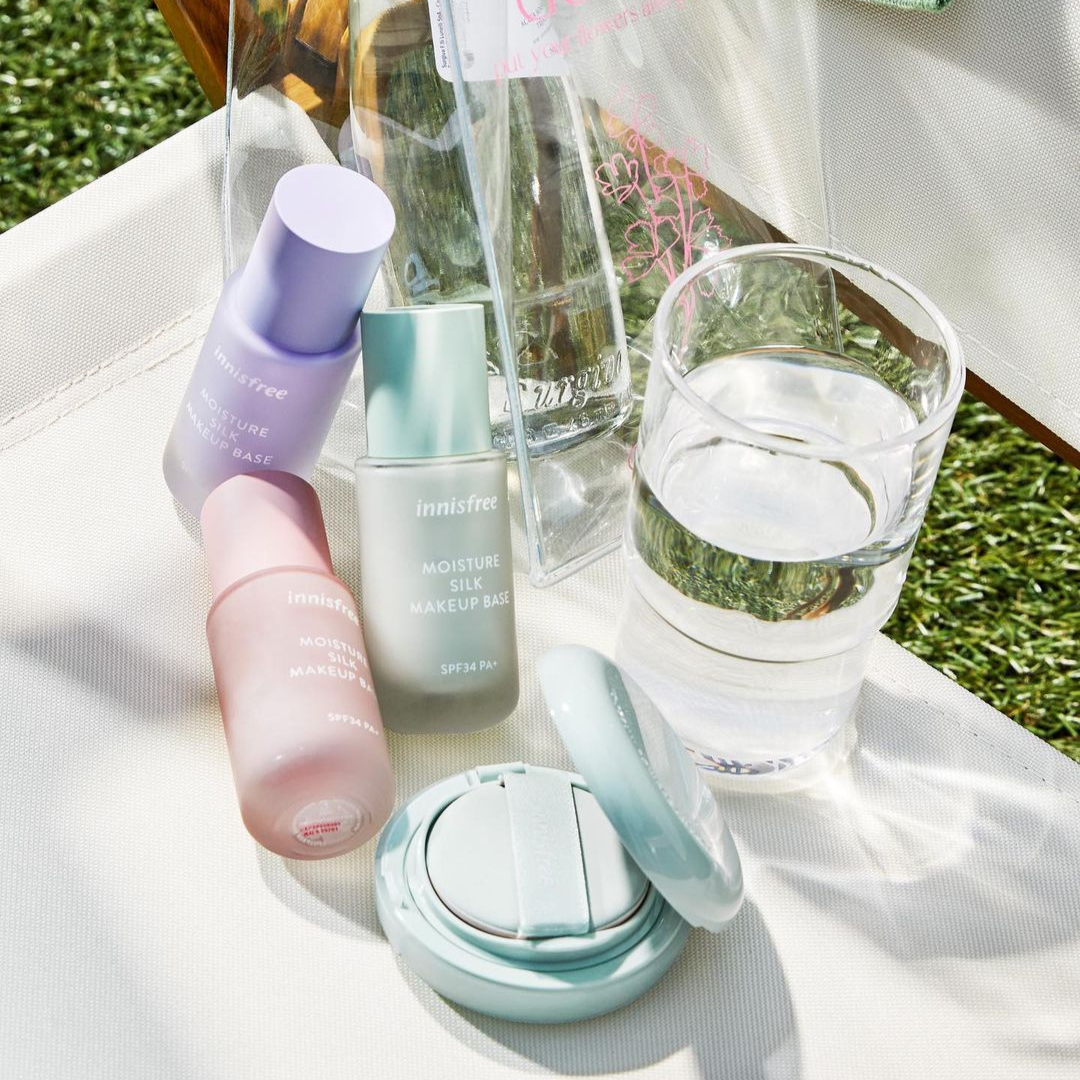 Courtesy of Korean Skincare Brand – innisfree
The innisfree Moisture Silk Makeup Base SPF34 PA+ comes in three different colors: purple (for clear complexion), green (for reducing redness) and peach (for brightening dull skin tone). This multi-tasker not only helps color-correct your skin but also features silk sebum powder to smooth over large pores and prevent excess makeup clumping in your pores. With the Triple Sheld formula, it also provides enough sun protection and delivers 12-hour long lasting hydration.
---
Makeup Tip #5: Strategically place your concealer.
We love seeing natural smile lines around your happy eyes but if the creasing of concealer is giving you the heebie-jeebies, maybe it's a sign for you to stop packing on concealer in the wrong places. Instead of smearing a large swipe of concealer under your eyes, you can try applying your concealer only in the inner corners of your eyes and blend it outward into just the hollows. This way you can achieve the perfect coverage without all the unnecessary buildup where your face naturally makes lines and scrunches.
The Saem – Studio Concealer – 5.5g (SPF30 PA++)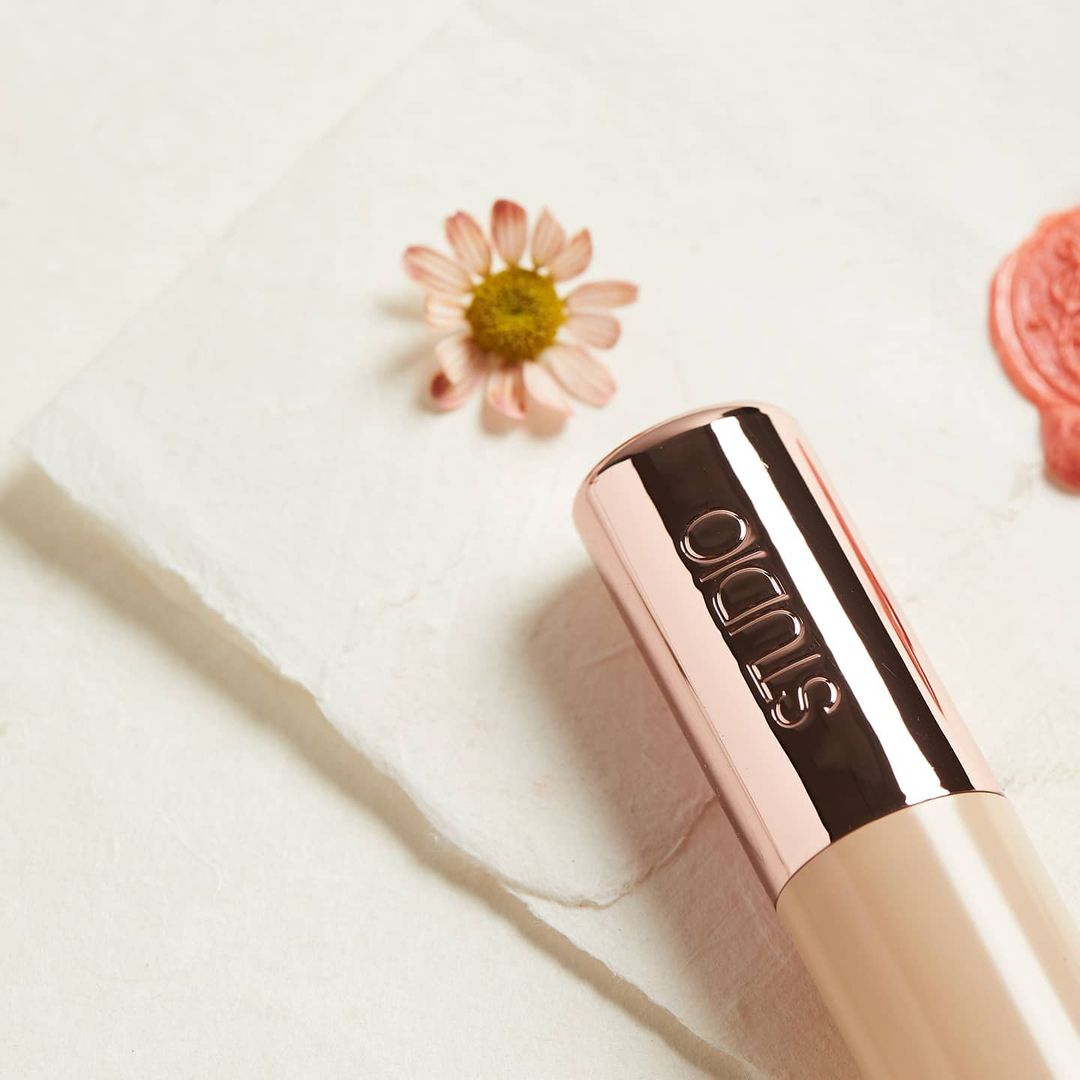 Courtesy of Korean Skincare Brand – The Saem
Go for a lightweight concealer like The Saem Studio Concealer to achieve the perfect crease-free complexion. It helps cover up skin flaws with a long-lasting film that adheres comfortably to skin and offers brightening and anti-wrinkle effects along with UV protection of SPF30 PA++. Not to mention the extra-large doe-foot applicator also makes it easy to apply when you need more coverage.
---
Save this guide to stay ahead of cakey makeup look during the dry seasons and stock up on all these makeup products ASAP! Follow us on Instagram and Facebook to get more instant product updates and skincare tips!
You must be logged in to post a comment.