Winter is in full swing and, truth be told, my skin isn't liking it. With a change in humidity, exposure to indoor heaters, and blustery winds, my skin is getting drier and duller by the day… Thankfully, I've done the legwork of finding the perfect serum cocktail recipes for different skin issues that you and I might fall victim to, like flaky skin, itchy patches, and rosacea. Whether it's hydration-boosting or skin-soothing, we're ringing in cult-favorite serums to turn everyone's winter skincare routine into a luxury regimen without breaking the wallet. Keep scrolling to see our most-recommended serum cocktail recipes to save your skin from the wintry woes!
---
For Winter Dryness
When dryness becomes your no.1 bugbear, it's time to double up on hydrating ingredients that help replenish your skin's moisture and strengthen your moisture barrier. Think hyaluronic acid, snail mucin + collagen, all of which contain highly reparative power that actively help your skin retain moisture.
The Ordinary – Hyaluronic Acid 2% + B5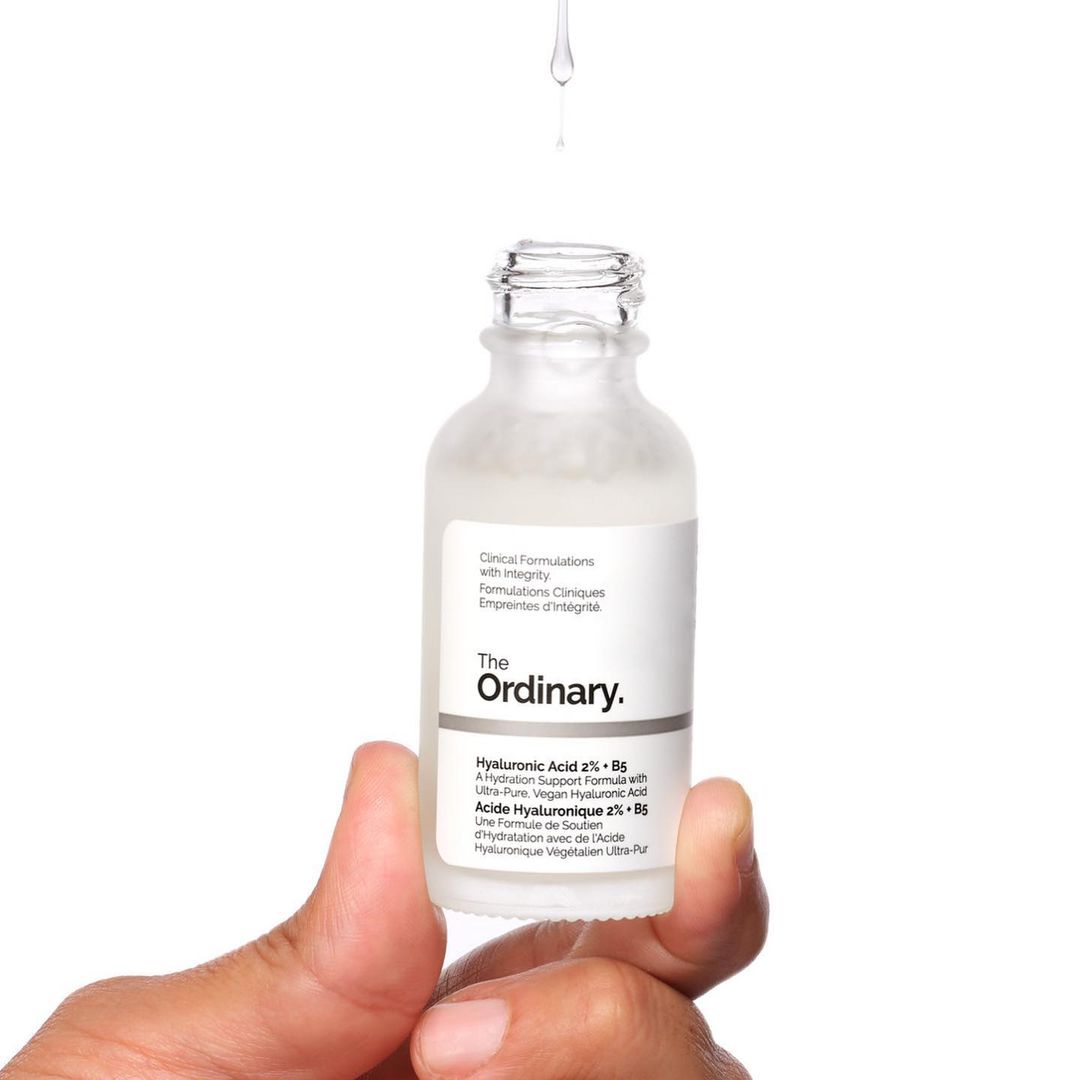 Courtesy of Skincare Brand – The Ordinary
This winter you can enhance your skin with The Ordinary Hyaluronic Acid 2% + B5 serum which features a water-based formula combining low-, medium- and high-molecular-weight hyaluronic acid molecules and a next-generation HA crosspolymer to support hydration + pro-vitamin B5 to multiple layers of the skin, resulting in smoother, plumper skin. Follow it with the BEAUTY OF JOSEON Revive Serum, a glow-boosting elixir packed with 63% ginseng root water + 3% snail mucin to repair dry skin and protect it from cold, harsh weather.
---
For Red, Itchy Patches
If your skin is plagued by dryness, chances are red, itchy patches will also be the nightmarish culprit. To "patch" things up, your skin is in need of a serum cocktail that consists of soothing + hydrating ingredients for relief, such as green tea, centella asiatica extract + aloe leaf extract.
Isntree – Green Tea Fresh Serum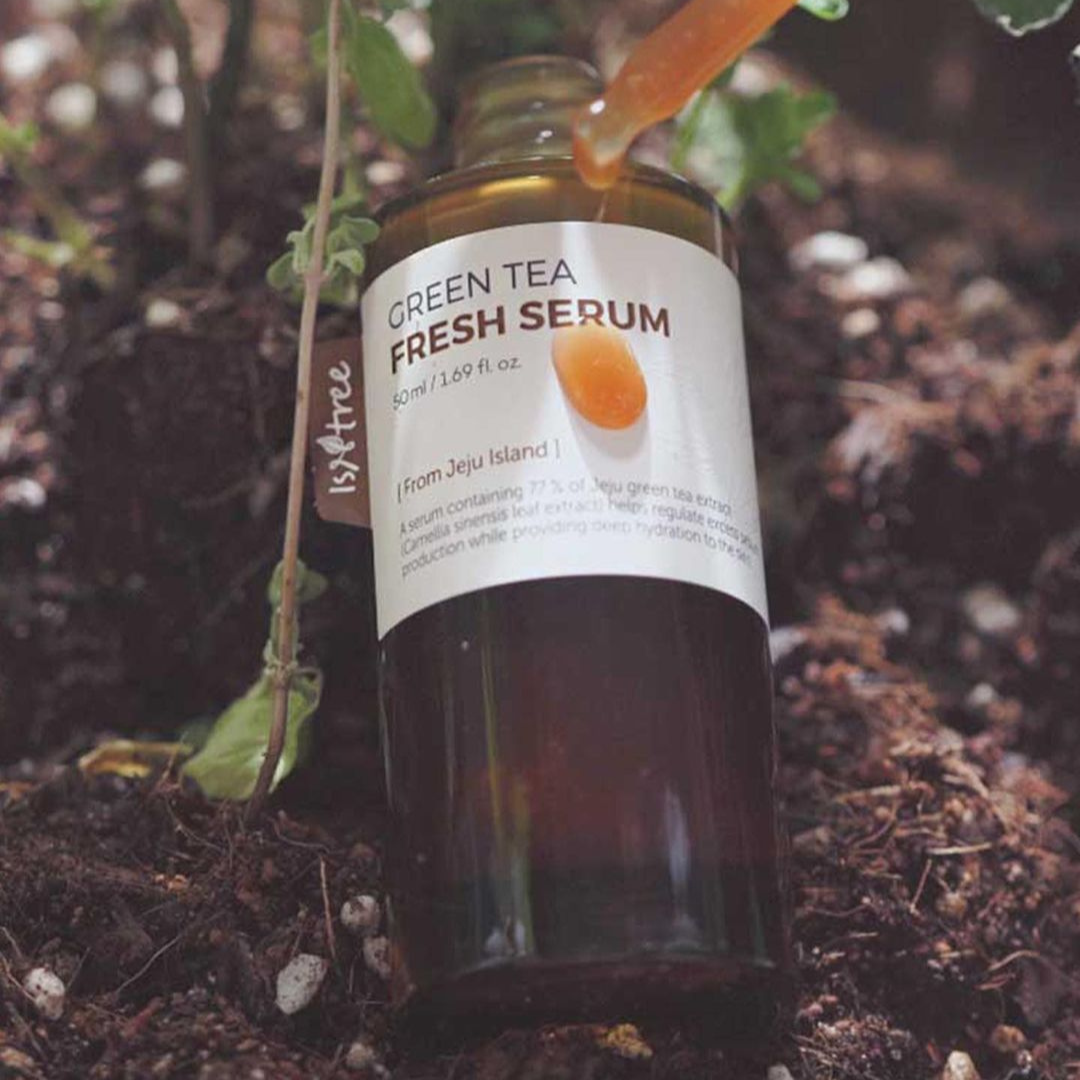 Courtesy of Korean Skincare Brand – Isntree
With 77% of green tea extract, the Isntree Green Tea Fresh Serum is a godsend for winter skin as it restores the skin's oil and moisture balance and smooths skin texture to make your complexion look plump and supple all season long. Combine it with the Dear, Klairs Rich Moist Soothing Serum to conjure up a skin-smoothing and hydrating serum cocktail to repair the damaged hydration barrier for patchy, dry skin. This serum provides deep moisturization to calm and cool the skin while replenishing the skin's moisture level throughout the day.
---
For Dullness
Sometimes the cold, harsh weather can take a toll on your skin, resulting in a dull, lifeless complexion that begs for a glow-boosting fix, aka a serum recipe consisting of Vitamin C and niacinamide. These two ingredients are known to improve dullness and help hydrate the skin to strengthen your skin barrier, which can help protect against water loss.
COSRX – The Vitamin C 23 Serum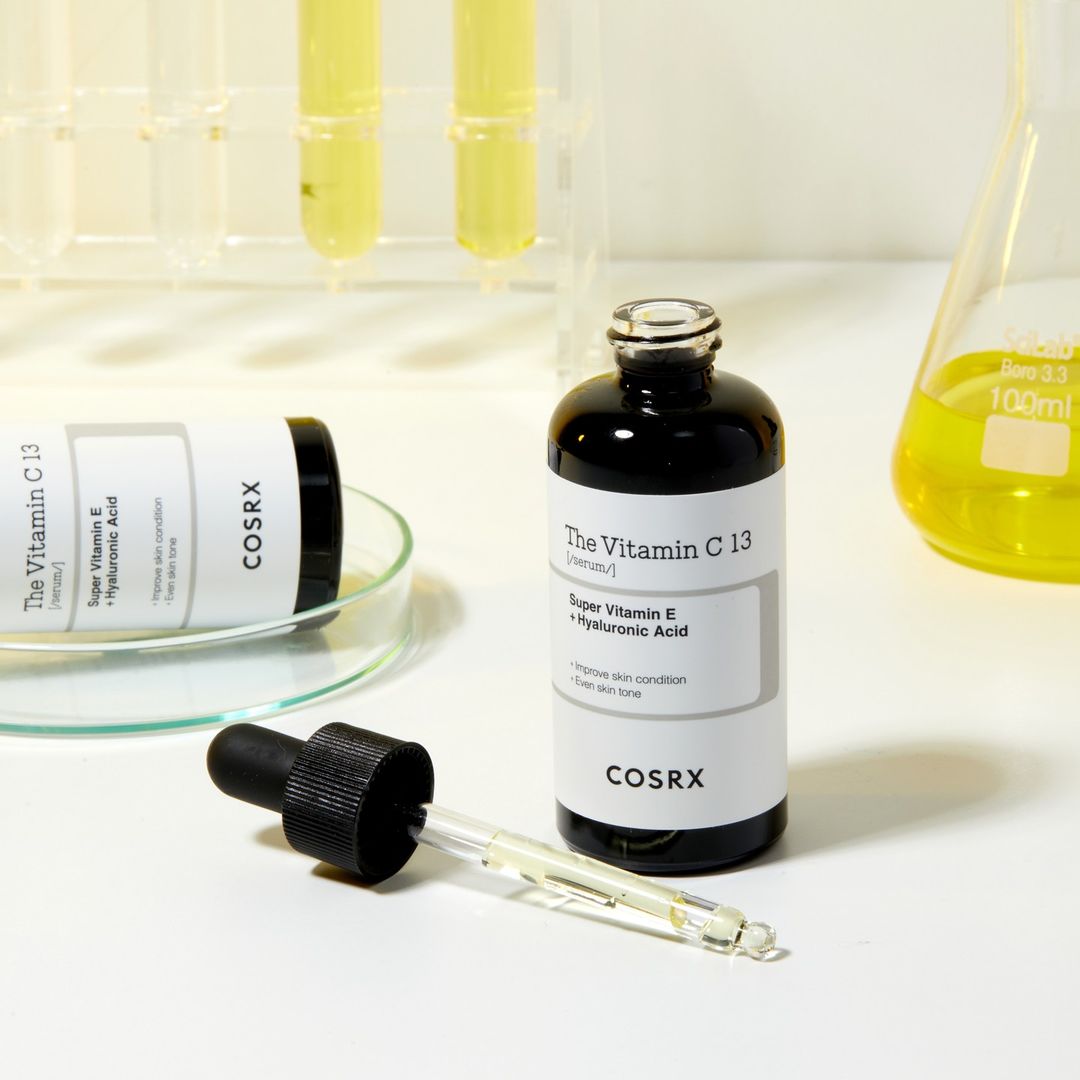 Courtesy of Korean Skincare Brand – COSRX
This winter you can breathe new life into your dull skin with a blend of COSRX's The Vitamin C 23 Serum and The Ordinary's Niacinamide 10% + Zinc 1%. The former elixir is an antioxidant powerhouse that features Vitamin C + Vitamin E to brighten the complexion while the latter boosts skin brightness, improves skin smoothness and reinforces the skin barrier over time.
---
For Rosacea
Finding the right skincare products for rosacea skin can be a real head-scratcher but the main takeaway is that they should be free from irritants, fragrance, and alcohol. The ideal serum cocktail for rosacea skin Look for anti-inflammatory and soothing ingredients such as propolis and centella asiatica.
BEAUTY OF JOSEON – Glow Serum : Propolis + Niacinamide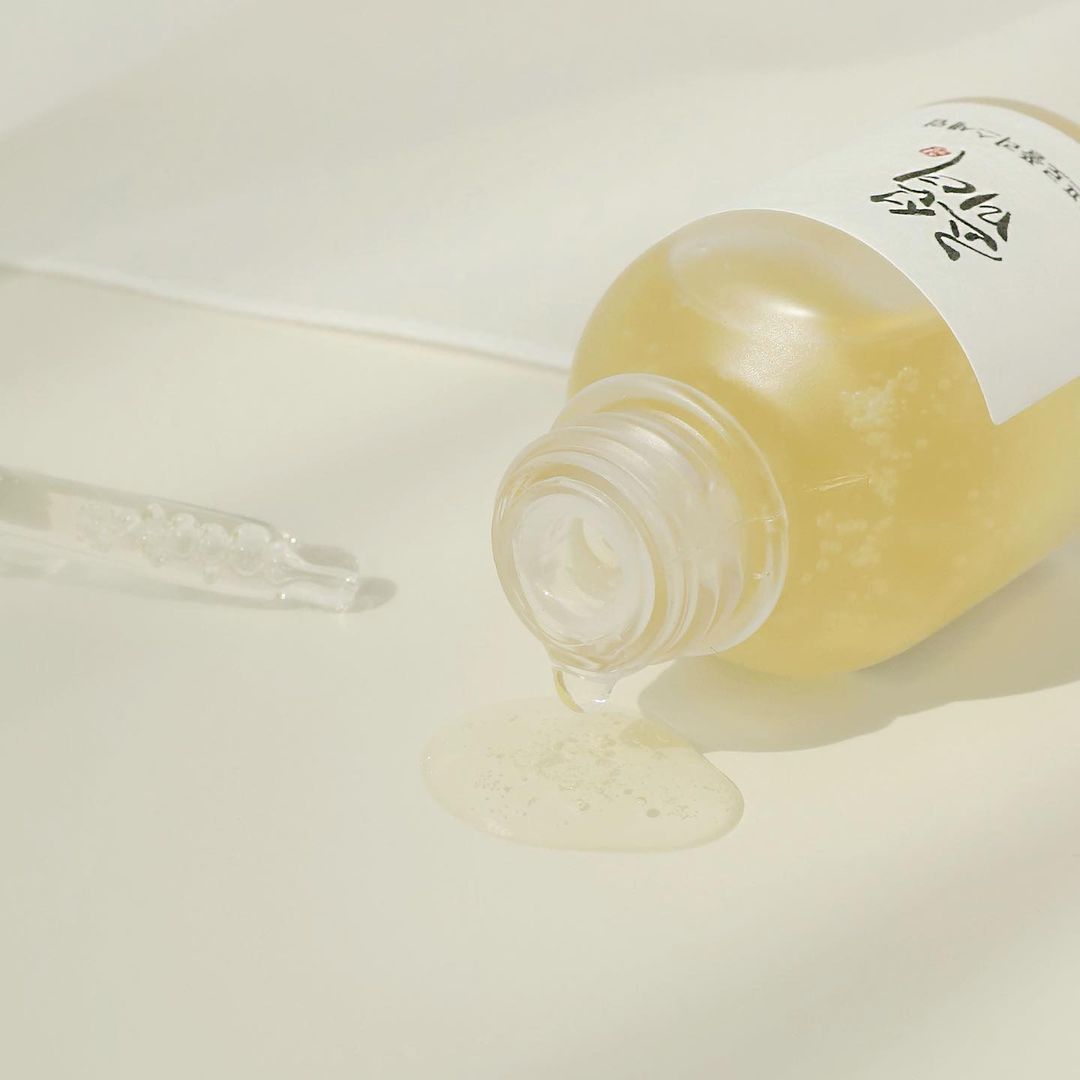 Courtesy of Korean Skincare Brand – BEAUTY OF JOSEON
Keep the cult-favorite BEAUTY OF JOSEON Glow Serum and the BEAUTY OF JOSEON Glow Serum in your skincare arsenal for a heavenly dose of propolis's anti-inflammatory properties, niacinamide's radiance-boosting power + cica's soothing magic. ICYMI, propolis is naturally antiseptic and anti-inflammatory which is highly soothing in its own right. And the COSRX Pure Fit Cica Serum is packed with 76% CICA-7 Complex to help alleviate stressed skin and redness that usually comes with rosacea.
ALSO READ: #ASKVANA: What is Rosacea & How to Treat It?
---
For Breakouts
Acne and breakouts aren't just for summer. If your skin is going through a rough cycle of purging and acne-triggering irritation in winter, you should go for a pairing that not only reduces and soothes blemishes but also spot-treats and heals your post-breakout skin to minimize scarring and hyperpigmentation.
Axis-Y – Dark Spot Correcting Glow Serum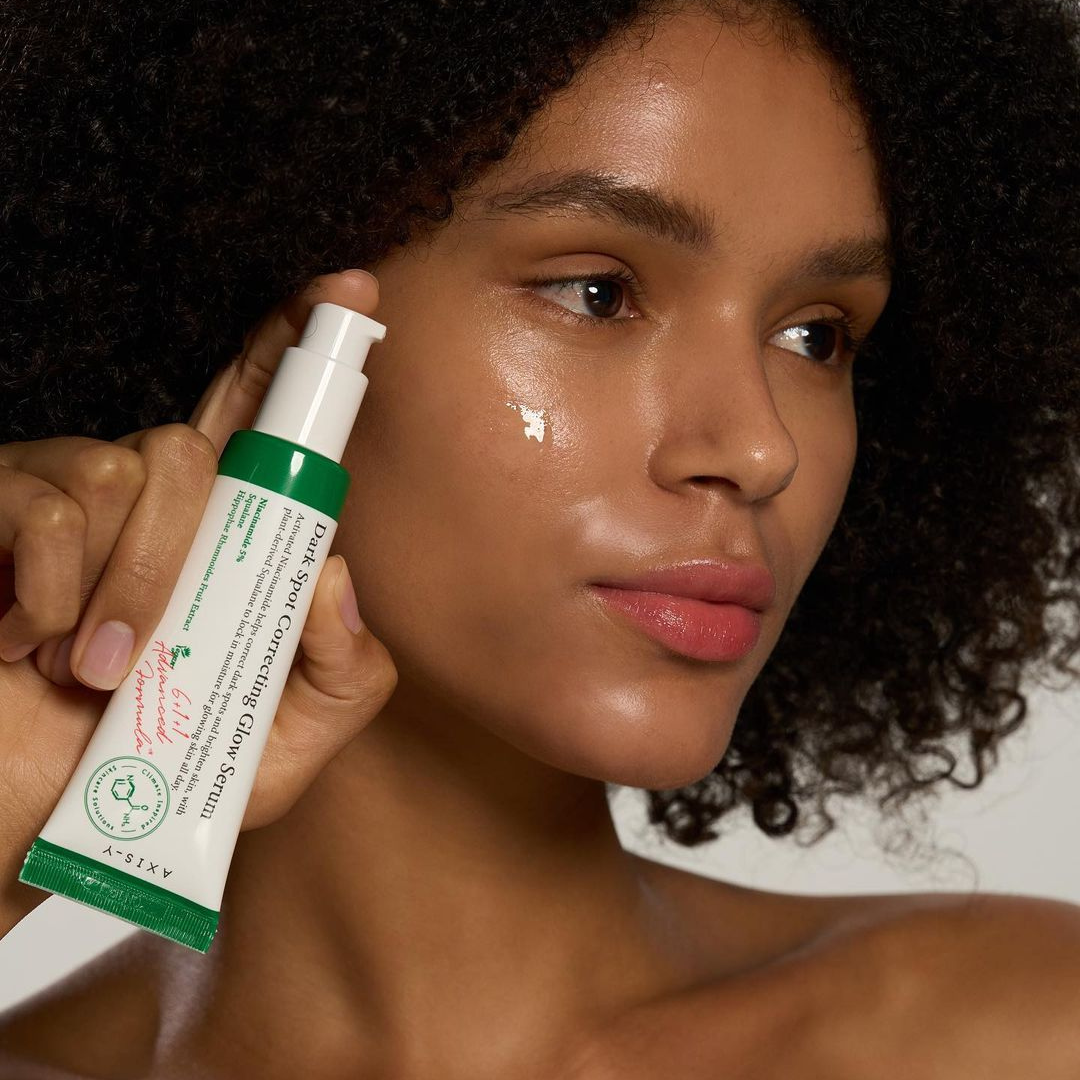 Courtesy of Korean Skincare Brand – Axis-Y
Loaded with niacinamide, rice bran, sea buckthorn + calendula, the Axis-Y Dark Spot Correcting Glow Serum can help as a topical spot treatment for blemishes as it corrects dark spots, improves uneven skin tone, and heals damaged skin for acne-prone skin. Pair it with the SOME BY MI AHA-BHA-PHA 30 Days Miracle Serum which contains acne-fighting AHA + BHA + PHA to slough off dead skin cell, as well as 10,000ppm tea tree leaf water and 14.5% centella extract to soothe and moisturize acne-plagued skin.
---
Are you ready to trade your rescue-needed skin conditions for healthy glowing skin this winter? Bookmark and share this serum recipe to your besties and pick your favorite serum cocktail recipes to save your skin ASAP! Follow us on Instagram and Facebook to get more instant product updates and skincare tips!
You must be logged in to post a comment.