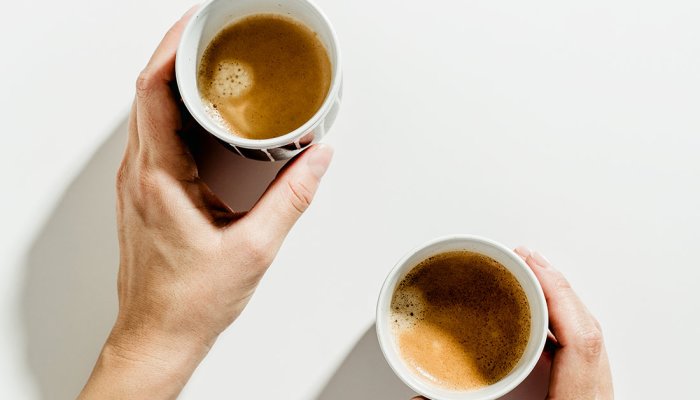 Not to mention, a scoop of collagen makes your coffee deliciously creamy—you can pour the mixture into a blender or use a handheld milk frother for extra smoothness.
And if you're partial to sweeter drinks, mbg's chocolate beauty & gut collagen+ comes naturally flavored and sweetened with premium organic cocoa powder and organic monk fruit, so it's rich and decadent without being too saccharine (or spiking your blood sugar levels). 
The recipe is simple: Just add a scoop of the powder into your morning coffee and stir well until it dissolves completely.
Then if you'd like to make your beverage even more satiating, you can blend it up with a spoonful of MCT oil (or grass-fed butter, ghee, coconut oil, etc.) for a heap of healthy fats.
Add some fiber fuel on the side—might we suggest a bowl of rolled oats?—and you'll set yourself up for all-day energy.